SIR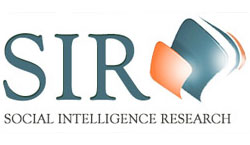 Listening to, monitoring and analysing conversations taking place in Web 2.0, through the proprietary platform of S.I.R. (Social Intelligence Research)
SOCIAL…
…because it focuses on analysing all the main sources that make Web 2.0 "social" and shared
INTELLIGENCE…
…because it is based on structured processes of listening, categorization and analysis of on-line conversations (web crawling, parsing, filtering, information mining)
RESEARCH…
…because it is based on a system of scientific research and produces analytical data that are re-processed and investigated by a team of analysts, statisticians and researchers. More details www.sirmonitor.com
IMSE
A method for which Ghial Media owns the trademark, as well as the intellectual property. It is an innovative technique that is developed starting with a semantic analysis of the statements made in interviews. From an application point of view, IMSE© is a method particularly suited to:
Research with diagnostic sensitivity that goes beyond attitudes and opinions.
Exploratory research seeking to identify non-explicit pluses and minuses.
Research that requires projecting scenarios and segmentation.
Reactions to communication campaigns – image of products or public figures – profile of products or brands – analysis of opinions and political or consumer attitudes – concept tests.
Talk Group Online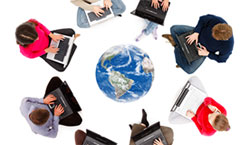 In the on-line focus groups the discussion among the participants, selected with the same criteria of selection as traditional focus groups, takes place by remote connection through "video-conferencing" systems such as Skype. Benefits: time and cost optimization, facilitated interaction among the participants.
CAPI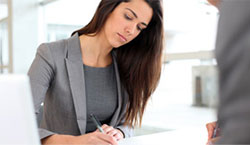 When it is necessary to collect especially detailed information there is not a more reliable and direct method. The CAPI (Computer Assisted Personal Interviewing) system allows matching the interview stage with the data entry phase, reducing the chance of error and optimizing time and costs.  The training and professionalism of the interviewers are two key aspects that Euromedia Research tries to treat in the best way possible.